I thought 2011 was a great year for games. Well, if that's the case then 2012 was just exceptional. 2011 had a lot of strong AAA games, and not to say the AAAs of 2012 were any worse than last year, but 2012 really brought indie games into the mix for me. Looking back at the games that came out this year, it was like ordering food from a sushi menu, giving you a taste for more types of game, and I think this is shown in the variety of games in my top 10.
Looking at other GOTY lists around on the internet, I don't see why Max Payne 3 doesn't feature on more lists. I had a really good time with this one when it came out even though I'd not played any of the previous games in the series. Graphically, with its stunning levels, Max Payne 3 was excellent. Its online play was good if not brilliant, but that's not number 1 for me. Combined with its mechanics, (yes including cover, but hey it is 2012 what can you expect!) overall this was the most fun I had with game this year.


2. FTL: Faster Than Light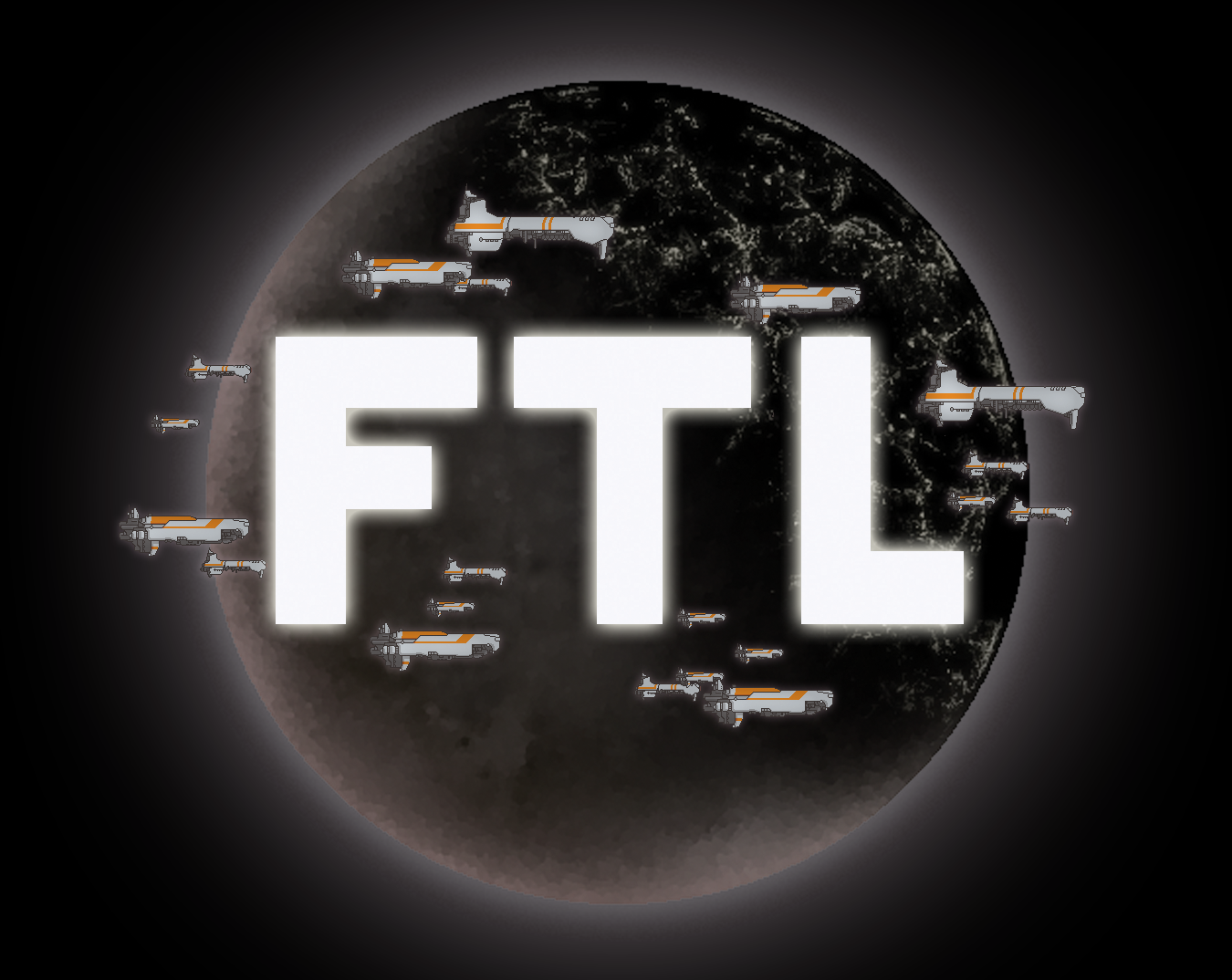 Even though you can be left feeling empty at the end of a game (win or lose) it's so addictive that all you want to do is jump back in and try again. Then comes the revelation of unlocking new ships and it's like playing the game again for the first time and realising that you need to change your whole play style to even make any progress. And oh my god the soundtrack. Really great work by Ben Prunty. Hey, Kickstarter can produce good games!
In a year where stealth action was quite a buzz, Mark of the Ninja really brought stealth games back on to my radar. I had seen quite a bit of game play before I actually played this, but Mark of the Ninja really is a game you have to play to get the fully enjoyment out of. There is tons of re-playability offering you the chance to play through the same level in a different way and experience the game in a whole different way to what you may have seen and experienced the first time around.
I would have expected this one to be higher up the list because I was super hyped to play it with all the content I saw in the run up to the release. However, at the time of release I had just moved and had no internet connection, so the one time steam activation caused me some problems. Once I got to play Borderlands 2 I could see that it was a great game. I had fun and could see the improvements on the first game, but given that I've still not finished it, maybe I just got distracted and need to go back to this one.
When I first heard about Forza Horizion I wasn't sure what to expect, but in the run up to its release I could see what the developers where trying to do. This could have been a not very good bridge game to the next numbered game in the series, but it was great to see that this was a Forza game that was as much fun to play as any previous Forza, without having to worry if you could be going that bit faster by tweaking some of the tuning options in past Forza games.
In a year where downloadable titles were big, who would have thought a simple motorbike bike could be so successful? Evolution was my first experience in the genre, and I was instantly hooked. The one more try factor is high in this game, and given the excellent control you always know it was you who made the mistake so it's never a frustrating experience. Trials Evolution provided the right tool set with their level editor, and caught the imagination of the community, and the result is that people are still posting new levels every day.
Ok, so I've only had this game a very short time compared to most others in this list, but given my love for music and games and my previous addictions to the Guitar Hero and Rock Band franchises, this is the guitar-playing game that I've always wanted. (Only if somebody will make that game that I dreamed up a few years ago of what Rocksmith is for an electric drum kit). People have slated this game for not teaching you how to play guitar, which to an extent I agree with, but what it does is allows you to learn a song at your own pace by dynamically updating the difficulty of the song as you play it.
This is one that many people missed out on this year, and I only became aware of it threw the guys at Giantbomb. After lengthy discussions on their podcast, and hearing some good things about the game, I thought it was a safe bet. After picking it up cheap on the Xbox I understood what it was all about and what the Giantbomb guys meant. This is 2012's Vanquish (both from Sega!) and the biggest surprise of the year for me.
After playing the first Orcs Must Die, I wasn't sure that the second could really offer that much more to improve on the formula, and much like the first, I could only see myself playing through a few levels and not completing the game. That was not the case though. The new and improved traps, along with the work put into balancing them made each level a close call leaving my heart thumping in my chest.
Even though released early in the year, this one stuck out as one game that had to be on the list. Although the first in this series I've played, it brought back those memories of playing Cool Borders all those years ago. Before its release SSX was criticized for not including multiplayer, but after playing it, I don't see how this would have actually added to the game. The more modern approach to multiplayer gaming offered through asynchronous game play I thought was a much better choice that was quite unique in games that I played this year.
2012's 2011 Game of the Year
If I actually played Skyrim last year, it surely would have been high up in my list for last year, but I was never quite enticed enough to get a copy until the Steam Workshop integration was introduced early this year. Yes I enjoyed the game, and the combat isn't all that fun, but one of the reasons why Portal 2 was my GOTY last year is it was an awesome game that also provided tools to the community to extend that initial experience the developers deliver, and allows the creativity of the modding community to flourish. Skyrim provides that same experience which is why I created some of my own content, and it really adds to the whole experience of the game.
This probably comes close to a tie with Skyrim as I spent a lot of time playing The Binding of Isaac towards the end of last year and the start of this year. My current steam count says I've put 171 hours into the game (not all of that is actual game play, some of it comes down to not having time to finish a run and leaving the game running.), and I still keep Isaac videos on in the background while I'm working. This is a game that just keeps you coming back and wanting one more go. Plus, it's a McMillen game, so how can you not love it.
Deus Ex: Human Revolution
Ever since I first heard about Deus Ex I was interested, but not quite enough to pick it up last year. I think I heard quite a lot of negativity surrounding certain parts of the game like the boss battles, and not picking up the game straight away may have actually given me some time to forget about this and actually enjoy the game for what it is. I really enjoyed the story and setting of the game, and normally these are not high on the list of what I want from a game, but at the end of the game for once I actually cared what happened.
Shout out to some of this year's games that I haven't had chance to play (properly) yet:
The Walking Dead
Far Cry 3
The Basement Collection
Worms Revolution
Journey
Spelunky
Dishonoured
Fez
Spec Ops: The Line
Hitman: Absolution
Although I'm still not a big player of mobile games, this year I got a Nexus 7 tablet and have found myself having some enjoyable experiences with mobile games. This on top of developing a game for iPad, has really given me an insight into the mobile gaming scene and there is some really good stuff out there. Here, in no particular order, are my favourites of the year (even if not released this year).
SpaceChem
Dead Trigger
Bad Piggies
Disappointment of the year
I so wanted to enjoy this game, and after playing SSX at the start of the year, I was nostalgic for more of the games that I use to love. Unfortunately the revamp of the original series just didn't provide. I played quite a few hours the day it came out, but every time I thought about going back I never actually wanted to because I just knew that it wasn't the original.
1. Cancer Bats - Dead Set on Living
2. AxeWound - Vultures
3. Lamb of God - Resolution
4. Billy Talent - Dead Silence
5. Disasterpeace - Rise of the Obsidian Interstellar
1. The Walking Dead (Season 3)
2. Homeland (Season 2)
3. Game of Thrones (Season 2)
4. The Big Bang Theory (Season 6)
5. Futurama (Season 7)
1. Indie Game the Movie
2. The Avengers
3. The Amazing Spider Man
4. Looper
5. Prometheus